Homabay Children's Home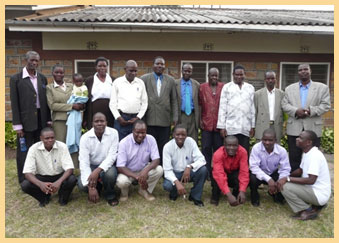 Homa Bay Children's home is located Nyanza, Kenya about 500km West of Nairobi. The project was initiated in 1965 with Finnish Missionaries who had great compassion on the plight of the needy children at Got Kokech. It was fully registered under the umbrella of Full Gospel Churches of Kenya in 1969 through Ministry of Home Affairs- Social Department. The first orphan had his mother struck by Lightening when Missionaries came visiting. Touched by the infants' plight, a children care centre was initiated. Later there was an influx of many infants left by their mothers who passed on at the time of delivery leading to the expansion of the facility .In 1977, the Municipal Council having granted the Missionaries a parcel of land, the facility was moved from Got Kokech to Homa Bay Township, its current site. The Organization is non-profit making and faith based. Over 3,500 children have passed through this organization. Currently there are 307 orphans and vulnerable children being supported through a sponsorship program, with 20 children being living in the institution.
Homa Bay children's Centre has an Academy, with boarding facilities. The school has 412 pupils. 57 youth are now pursuing post secondary education in various colleges and universities across the country.
Some of the people who have passed through the centre include, doctors, pastors, teachers, business people and more.
The program is engaged in other community issues like tree planting and community education. There is no telling that many children who are in Homa Bay, Western of Kenya can get help whenever needed.