Rescued from street life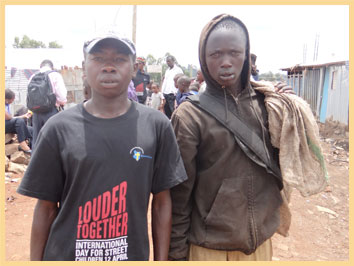 In Nairobi, Kenya, thousands of children are forced to live in the streets, a life of complete deprivation and where everything that is basic to life, shelter, food, health and security are rare. It often takes weeks and months to recue some of the children who have no idea of where home is or are afraid to live in homes full of violence, meanness and lack of food. Maisha Poa Centre has now been working with such children for almost 7 years in Kawangware, Nairobi.
Rescuing, rehabilitating and reintegrating street children back home and to the community is the core work of the centre. There are other supportive services like education, family empowerment, health, and working with youth. David, is one of the boys the centre has rescued. After living in a make shift camp following the post election violence in Kenya in 2008, and later in the streets of Nairobi, Mbugua , joined a boarding primary school last week. Although his family is still living in the make shift, he is happy to that the centre has provided him opportunity to be in a good school. Compared to the life of the streets which he has endured for the last 6 months he believes that now he could make it to fulfill his dream of becoming an accountant.