Welcome Note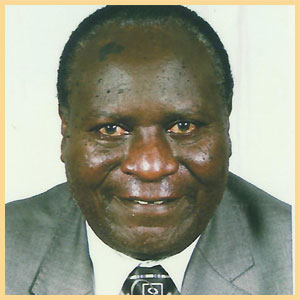 We believe the church is in a unique position to bring spiritual and social transformation. The church realize that the world tend to move away from
godly morals and obedience to the bible. The moral decay , the poverty , crime, violence, family breakdown, myriad of social economic and political problems people face, diseases including HIV/AIDS pandemic, corruption ,exploitation of one by the other are on the increase worldwide and in particular Africa. The good news is necessary and appropriate message to many people in such an aching world. It is a solution that the people need. It is the reason why Jesus came that those who believe in Him may have live and have it in abundance (John 10:10). Towards this, FGCK does not shriek to declare the whole counsel of God to all, to work with the poor, sick and suffering, spiritually lost in a view to give a hope and a future to all irrespective of social status, creed, tribe or race, language or colour .Also, the church endeavour to create an environment of peace for social, economic and political development for the welfare of the majority.
We realize that this is not a task for just the FGCK hence we partner and work with individuals, churches, government and organizations that are like-minded through networking and collaboration and cooperation.
It is in this view that I welcome you to join us in the pursuit to reach the world with the Gospel, reach the needy with help to give life a meaning and dignity, to give hope and future to all both in this present life and the life to come.
On behalf of the FGCK leadership, the entire membership and on my own behalf welcome you to peruse our website for more information about FGCK and our work in Kenya
Bishop (Dr) Samuel Muriithi Njogu
Presiding Bishop
Full Gospel Churches of Kenya